Woven is happy to announce multiple improvements to Team Members management ranging from visual improvements to usability updates.
Within Team Members, click a team member's name to view Team Member Details. New icons have been added next to the Team Member's name indicating...
Employment Status
Icon identifying location Key Holders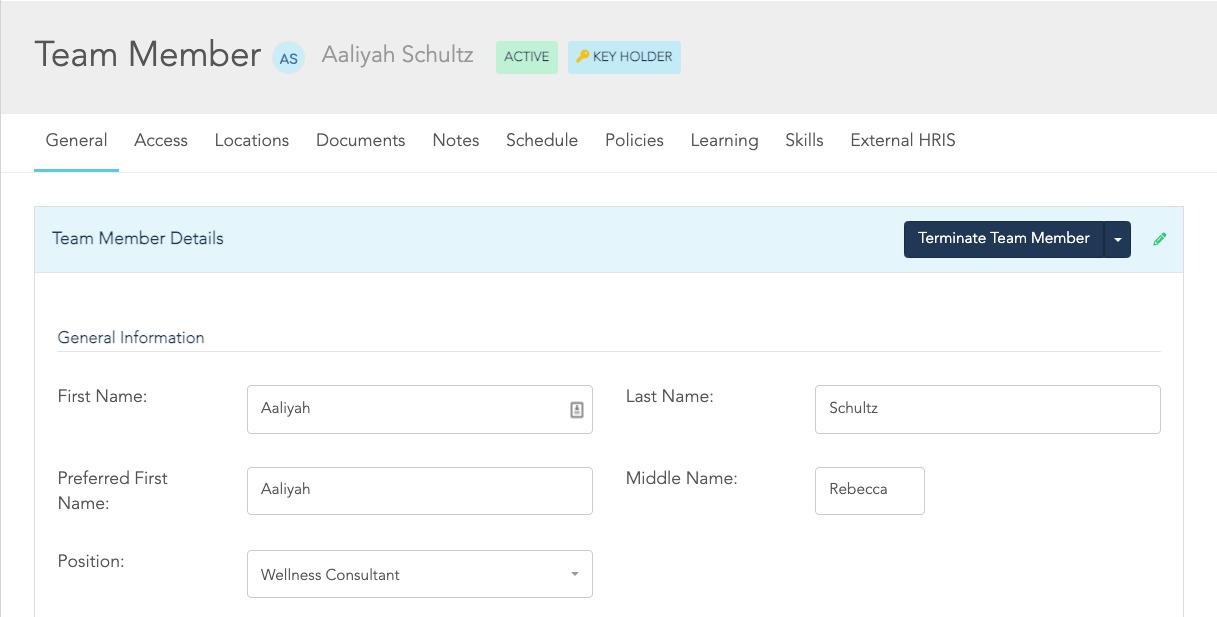 From the General tab, scroll to the "General Information" section to view multiple updates to Team Member Details.
Users can now view and set Team Member Positions from the "General Information" section.
Changes to the Team Member Demographics section including Date of Birth, Gender, Marital Status, and Ethnicity.
Position Requirements (Background Checks, License, Insurance) have been moved from tabs to the "Position Requirements" section for easier navigation. Requirement details, as well as the ability to add items will now display in a slide out.
Key Holder status can now be given to team members using a Yes/No selector available in the "Operations Information" section.

Updates to the Access tab, including...
Reset Password options now display within a slide out. Click the Reset Password button to display options for triggering a password reset email to the team member.
Users can now view application permissions for team members by scrolling to "Sections Team Member Has Access To". Click the expand icon to see whether the team member has Read-Only, Full Access, or no (None). This view is not editable - permissions can be adjusted by Role under Account Settings > Security.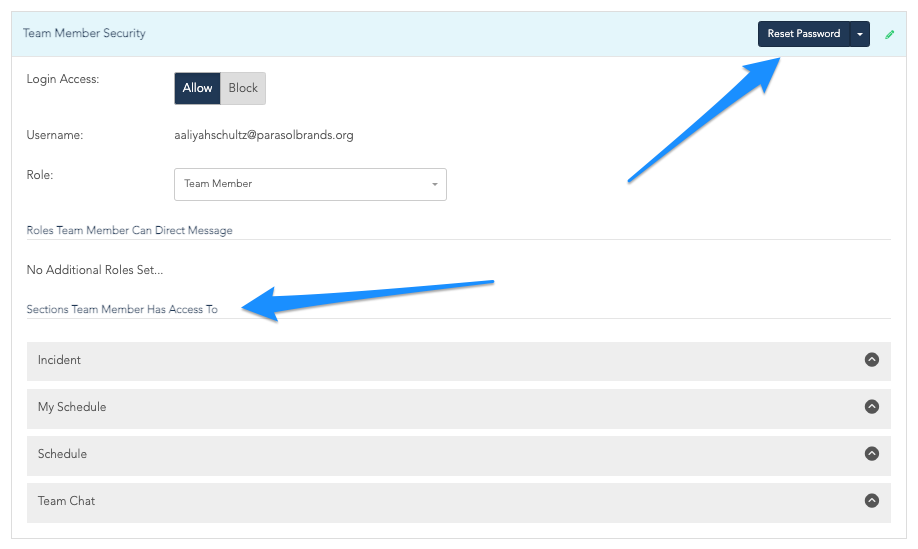 Improvements to the Notes tab...
Notes are now searchable
Notes will now display in a table format
...and visual updates now displaying data within the Skills tab in a table format.